RITHVIC
EMMILA
GRAPHIC DESIGNER
My name is Rithvic Emmila. And I am a Self-taught and Home-based Graphic Designer.
I am a graduate in Mechanical Engineering and at one point I was very concentrated to seek a job in Wind Energy. Well, frankly speaking, I had experience working in a few core jobs. Eventually, I had decided and chosen brand identity and graphic designing for a living. I am happy being a graphic designer and I wish to serve the customers effectively.
I specialise in Brand Identity, Logo Branding, Custom Print Design Applications and Graphic Illustrations. In addition, I do design websites using content management systems.
More about me…
Post my master program I was seeking for a job to kick start my career. On the other hand, I generally follow and watch professional football as a hobby. I always display football players photographs and great football moments on my display board just as a gesture or a token in support of them. But, I always wished to sketch or make an art of a football player.
One fine day, I made up my mind and did sketch an illustration of Mo Salah. At once, I fell in love with graphic illustration. Then I questioned myself, why should not I design a few more characters whom I like or something new? This pattern had gone for one or two weeks and by then I designed few more illustrations and I loved the way everything in the world is agreeing with me to finish the illustrations, so positive and happy.
I was very inspired and motivated by reading a few brand identity and graphic design books. Eventually, I taught myself 5 W's and H about Logo design and other applications of graphic designing using the internet and books. Meanwhile, working on graphic designing on my personal computer kept me busy with research and exploring new designs. Graphic designing kept me busy and happy for the last two years and still continuing. Now, I had a mentor at the moment whom I am very thankful for helping me with key decisions, new challenges and for support.
SIMPLE METHODOLOGY, BUT EFFECTIVE
How do I Graphic Design?
Unlike figuring out or trying to manipulate the problem, I always believe in applying a structured pattern to solve a problem. I want to share the basic steps I follow to design which goes as follows: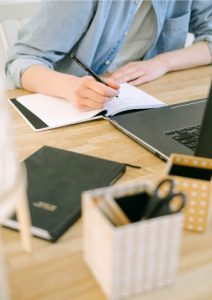 Understand & Research
I Understand what is the purpose of the product, who is the audience, and what is the goal. Then I do research by browsing the internet, reading about the company, competition, market and what exactly people are thinking about the product or the brand.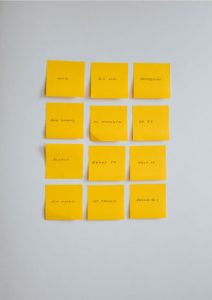 Brainstorming
Brainstorming is a process of generating ideas. Personally, in order to generate and organise information I apply divergent thinking and take help from another person for convergent. I will try to pen a lot of ideas irrelevant whether good or bad.
Validate
Post writing down the ideas, I basically get the rough sketches if it is a logo and present it to the client and make sure my work is Validated. Here, I explain to the client what made me come up with these designs and why. Validation to me is to get feedback.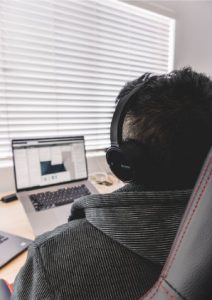 Finalize
After receiving the feedback, I actually improve, refine and make sure the rough sketch is ready for the final cut. Eventually, I design the product to its finest. Once the product is Finalized, it now times for the launch. This is the easiest part of the whole process.
As a graphic designer, I undertake a project to give 100% output. To do that I need to achieve the right targets. In order to achieve the right targets, I make sure I understand the client requirements and what exactly the design tasks require. Initially, when I started my career in graphic designing I used to create designs right away, but I understood that the purpose of the project is not fulfilled. Therefore, I try to avoid making unreasonable mistakes.
From my experience firstly, I understood that the design work is at its best when the project serves its purpose or function. And secondly, when the project delivers the requirements successfully. In general, I try to communicate a message or an idea in a very unique method so that it reaches the targeted audience in a strong, engaging and logical basis.
My idea behind doing graphic designing is just not to make things looking good and beautiful but to convey a set of useful information through a creative process for a specific function for example logo designing. Therefore, I always try to understand what are the functions of the projects and how to deliver. To understand the project functions and requirements I try to get as much information as possible from the client or various sources.
Are you looking for a Graphic Designer?
Order
Graphic Design Services
Check My Work
Simple. Significant. Smart.